Bought 2 pairs of handlebar mirror holder adapter from Ebay @ $5.99 each (
7 8" Motorcycle Handlebar Mirror Bar Mount Holder Adapter Honda Suzuki Yamaha | eBay
).
I find the windshield seems to flap a bit so I devised a way to hold it steady. Cut off 2 hollow aluminum 12mm tubing from IKEA furniture door handles and secured them to the handlebar mirror holders from Ebay. The tubings slip nicely into the hollow of the windshield holders and holds it steady. Sorry, didn't take any photos of the actual process but the end result is shown below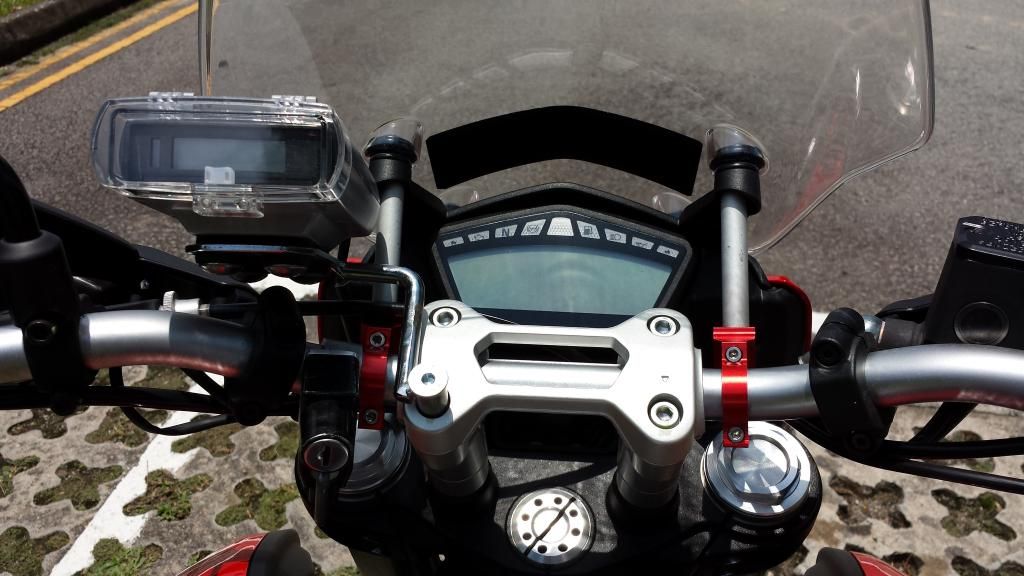 I find it hard to get the kickstand down as it's quite close to the mainstand. So, I took one of the Ebay handlebar holders, attached another length of the IKEA door handles and clamped it to the kickstand. Now, it's so much easier to get the kickstand down.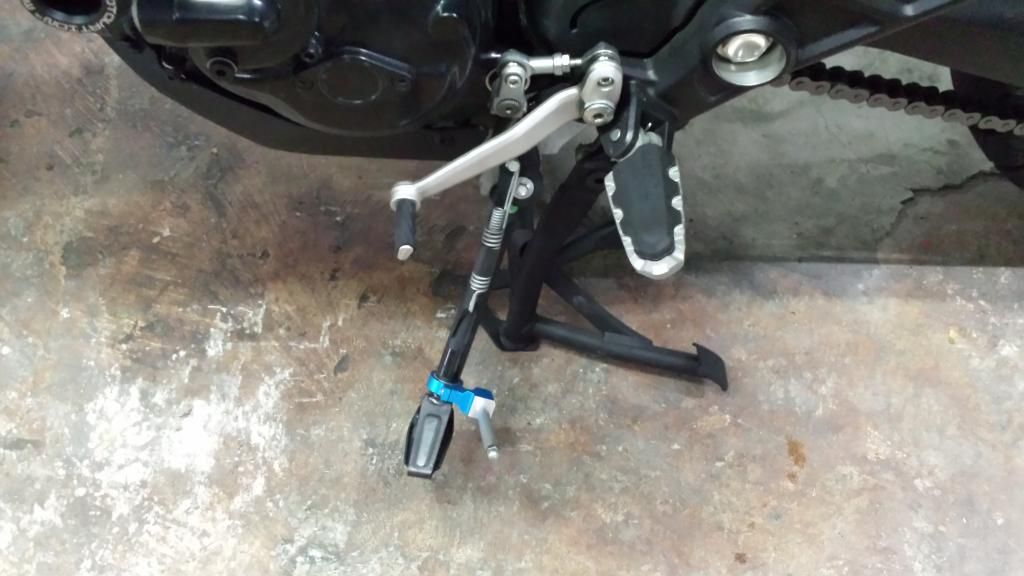 To mount the Garmin Montana GPS, I fabricated a bracket to hold the Garmin mount. Also attached a helmet lock to go with it. Again, I apologize for not taking photos of the process but the result is shown below.