Fitted my Ultimate Addons iPhone 5 kit, its a fairly simple kit containing the waterproof case and charging cable, its mounted to one of the handlebar mounts on an adjustable ball mount with the wires hidden around the bodywork.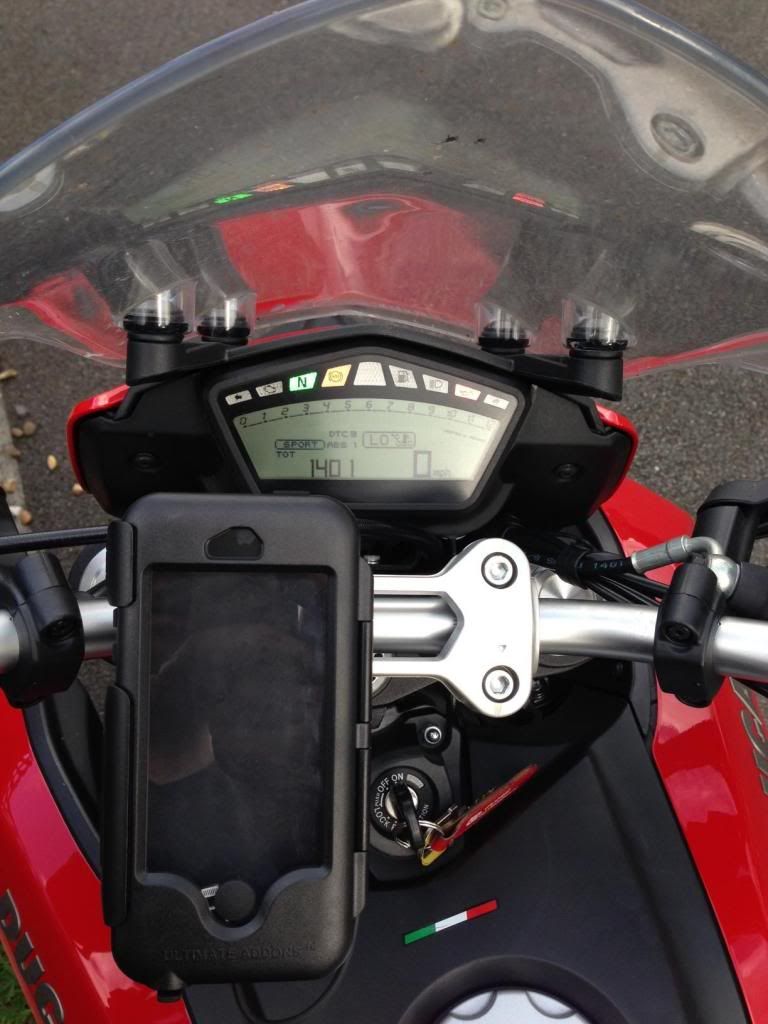 Here is what it mounts to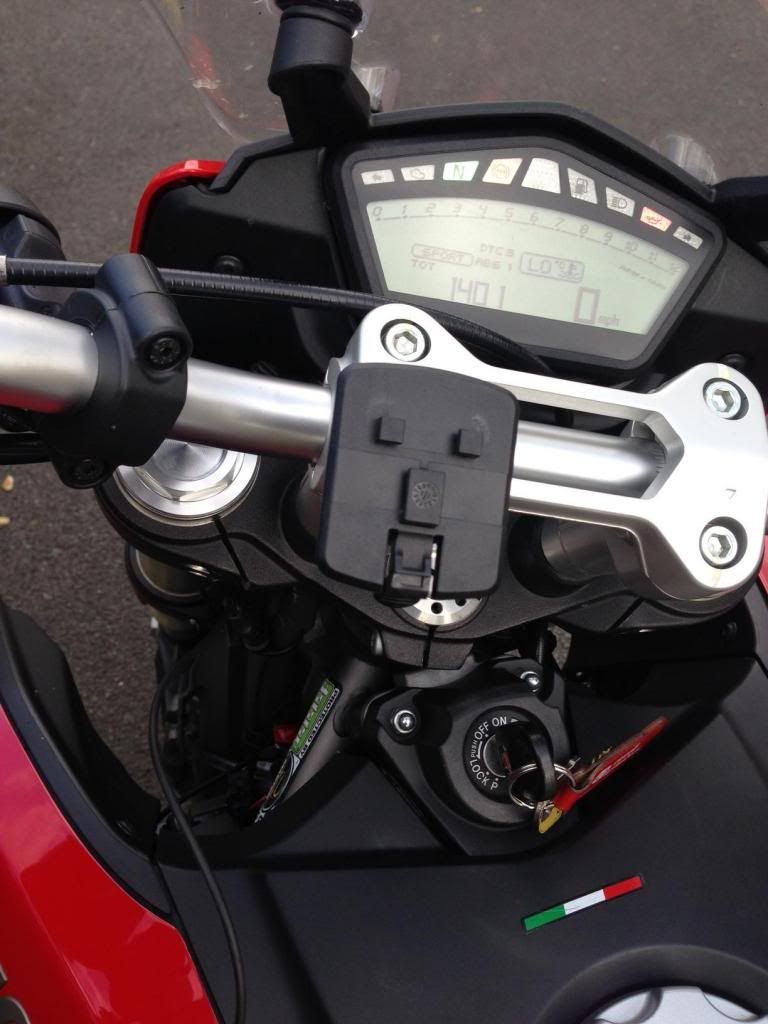 The connector is cable tied to the rest of the loom by the fork, here it is with the cap removed ready for the lightning adapter cable.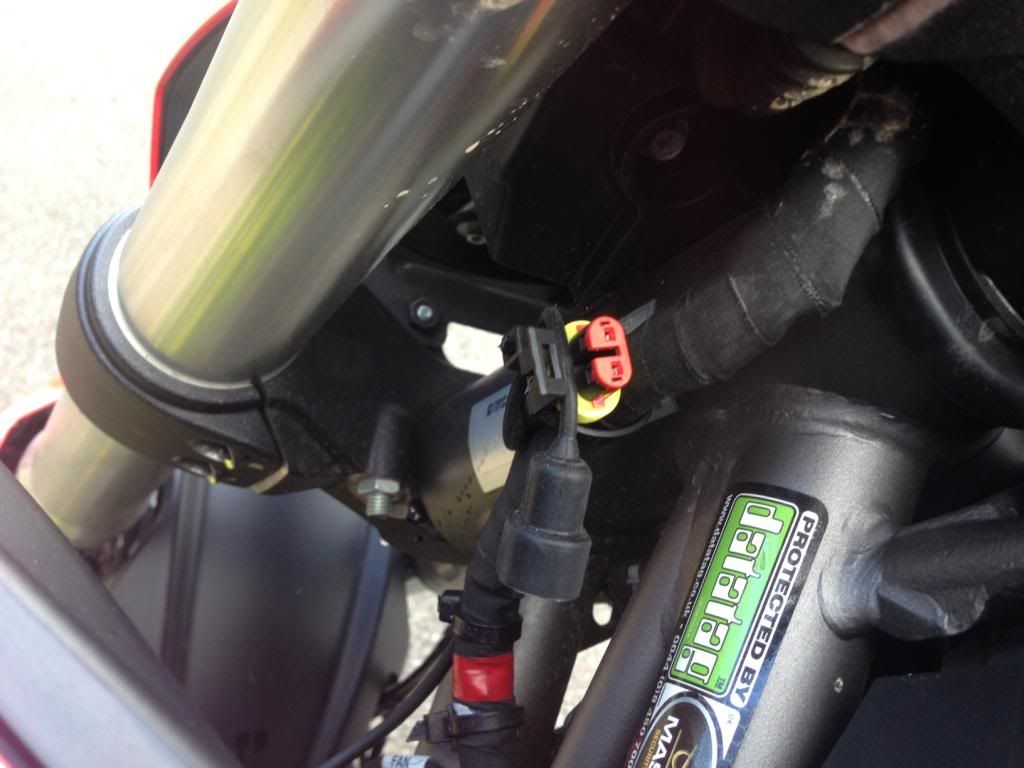 cable and fuse run down and are hidden by the black panel before plugging into the 12v socket.
I'm not the most confident at splicing into the loom on my brand new bike so this is a better solution for me and is easily removed for the next bike too.