Hey guys, just wanted to show you what i put together for a top case.
So far all i have into it is $145 for the Ducati Braces and spacers. A fairly small piece of aluminum, less then $20 in hardware, and the actual case is a pelican knock off for $40. This did take some pretty basic layout, and fabricating skills.
Bracket install was super easy, literally replace the for bolts with longer ones and the bracket
I had to get spacers under the existing 4 bolt holes as the brackets were about 5mm higher
My aluminum cut and drilled, 6 holes to accept the 6mm holes on the bike and 3 to accept 8mm fasteners holding the top case on.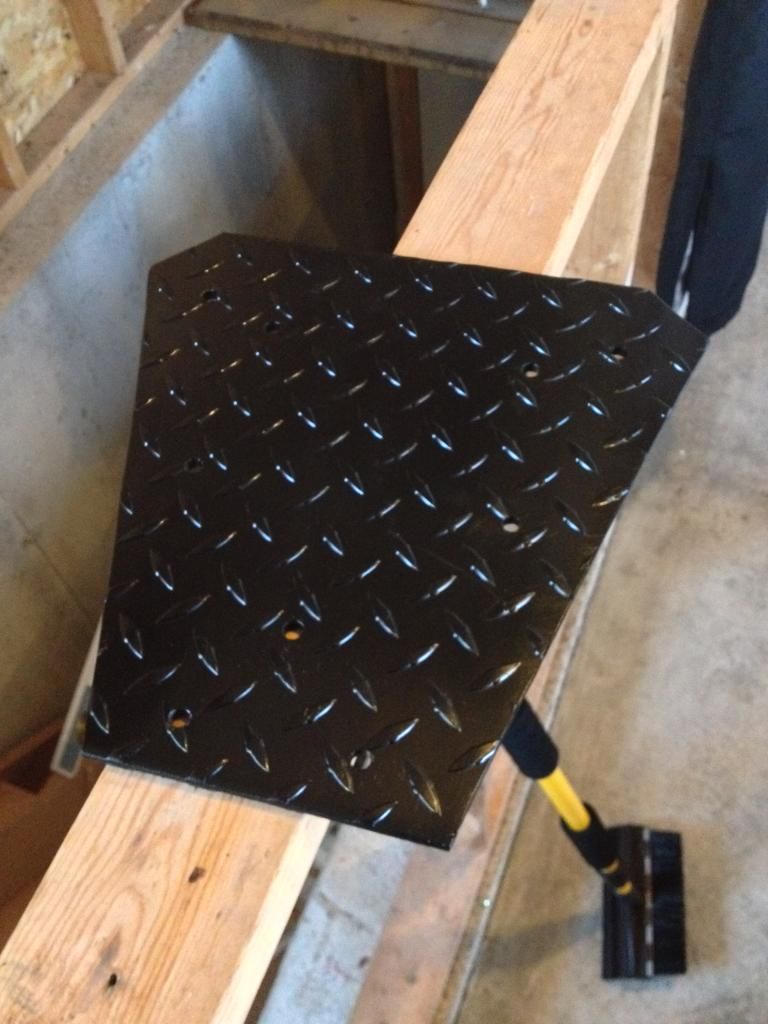 Plate fastened to the bike, I may modify this later its still a little plain for my liking
and the finished product.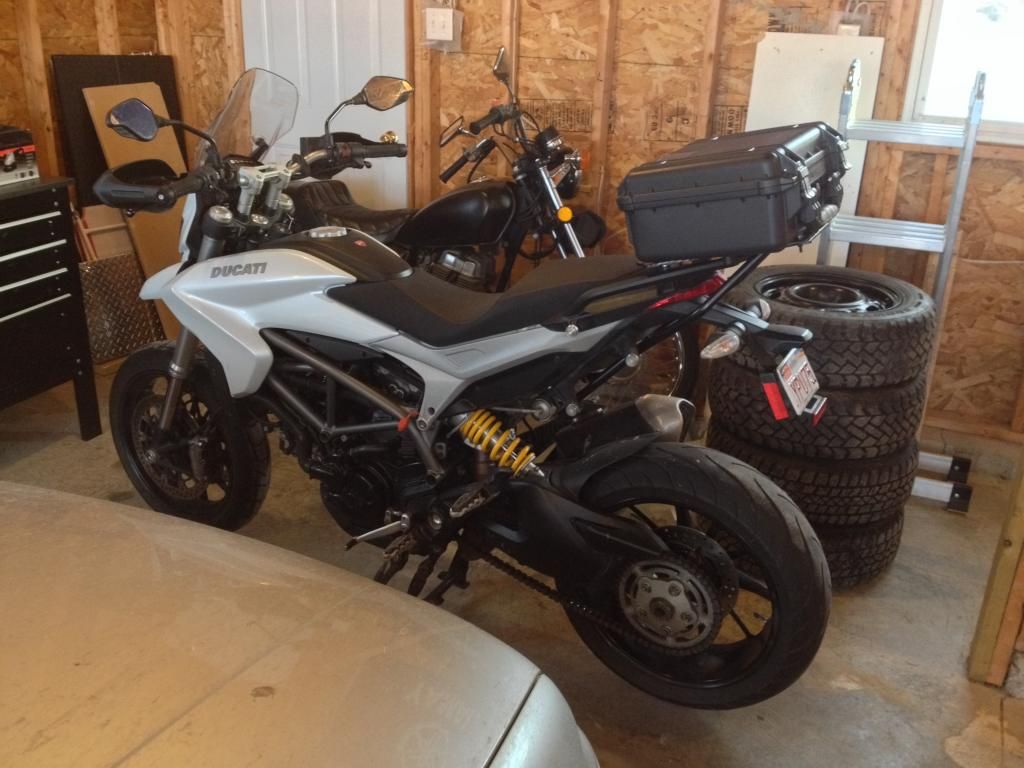 and the view of my driveway today, looks like I'm still not going to road test it soon.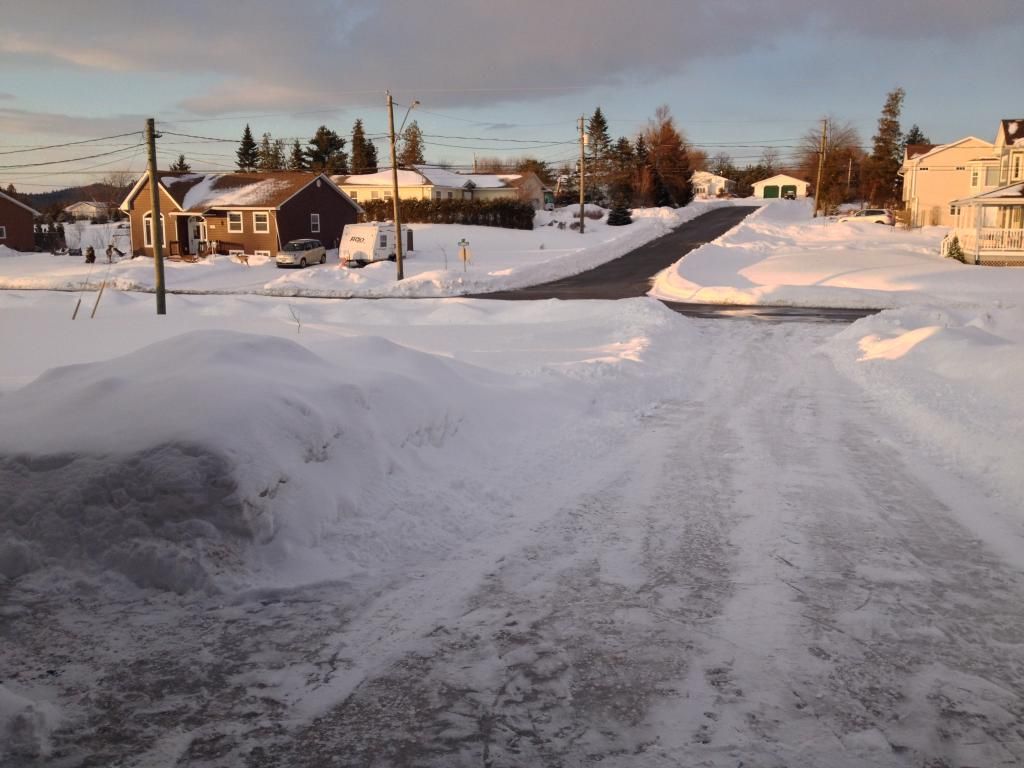 I should add this is probably going to be version 1, nothing i do is ever really finished so feel free to add comments or suggestions.