The chain guard does little to prevent splatter messing up the rear wheel and frame.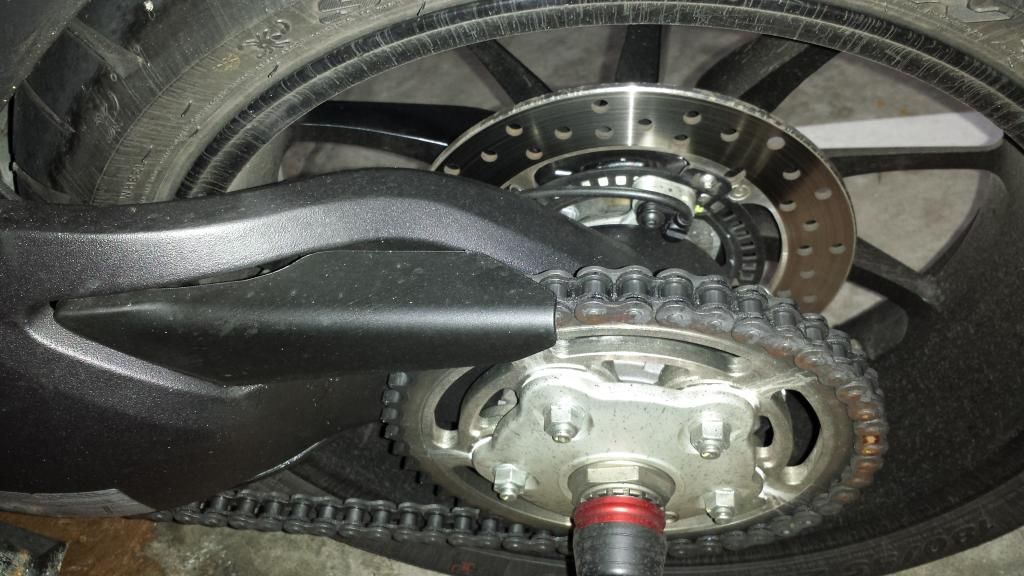 Since there is no extended chain guard available, I decided to make my own. Sacrifice a plastic pail, hacked off the bottom.
Using a Dremel, cut and trimmed the excess.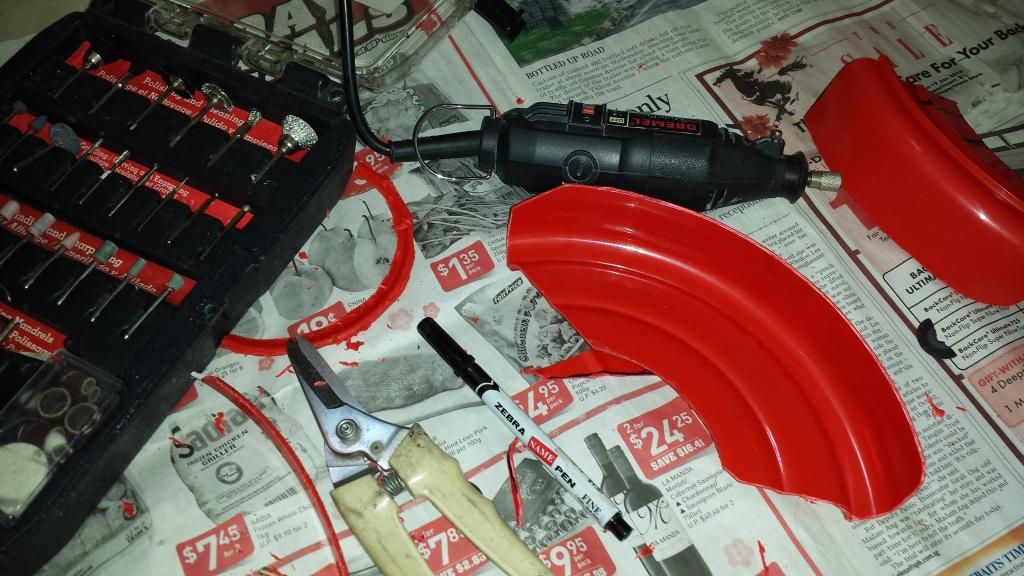 Using a 3mm thick aluminum, fabricate a bracket to hold the guard.
The extended chain guard will be secured by the two 14mm bolts on the swing arm.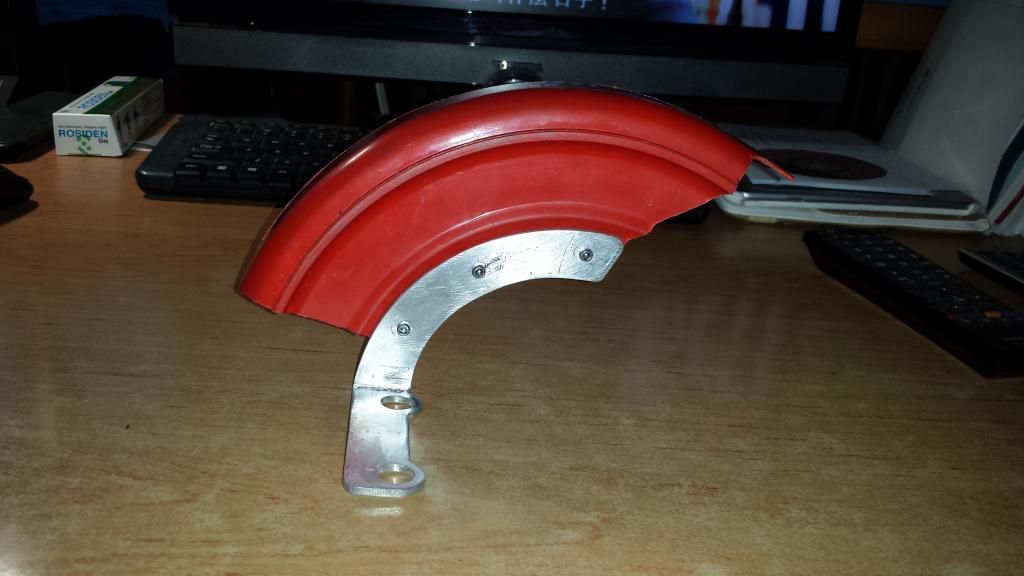 The finished product installed on the swing arm. Yes I know, my bike is filthy but I'm happy now.