So after I saw Wildbill's
"My Radar Detector Setup"
thread I decided to look into how I could mount not only my radar detector but my phone or GPS unit as well.
Tankbag is from
www.rka-luggage.com
. It's a 13 liter four-point with a "dashboard" swivels for different angles. I'm using a couple Powerlet SAE to cigarette lighter adapters for my toys. The cell phone is mounted with a Rammount cradle and is very solid. I purchased all these items through RKA, and was personally assisted by the owner who answered all my questions about what to get. Great customer service. Fast shipping too.
The Radar detector is a Valentine one with the remote audio adapter (you need this if you are going to use the LED visual alert below) attached via another Rammount. Luckily these three items were hand-me-downs.
The LED Visual Alert is:
Radar Detector Visual Alert for Motorcycles
. I called and spoke to the owner who said he would cut the plastic at any angle I desired. My dad loves his. I may have to relocate my alert to where Wildbill put his because that position might not be in my field of view while I'm looking at the road.
I didn't really want a permanent attachment to my bike which was why I went with the tank bag setup. It works well and everything stays nice and solid while riding. At first I thought that the 13 liter bag was too small but it's really the perfect size, and plus its expandable so space isn't a problem.
Here's a link to the gallery with all the pics of the bike/setup.
[IMG]
[/IMG]
[IMG]
[/IMG]
[IMG]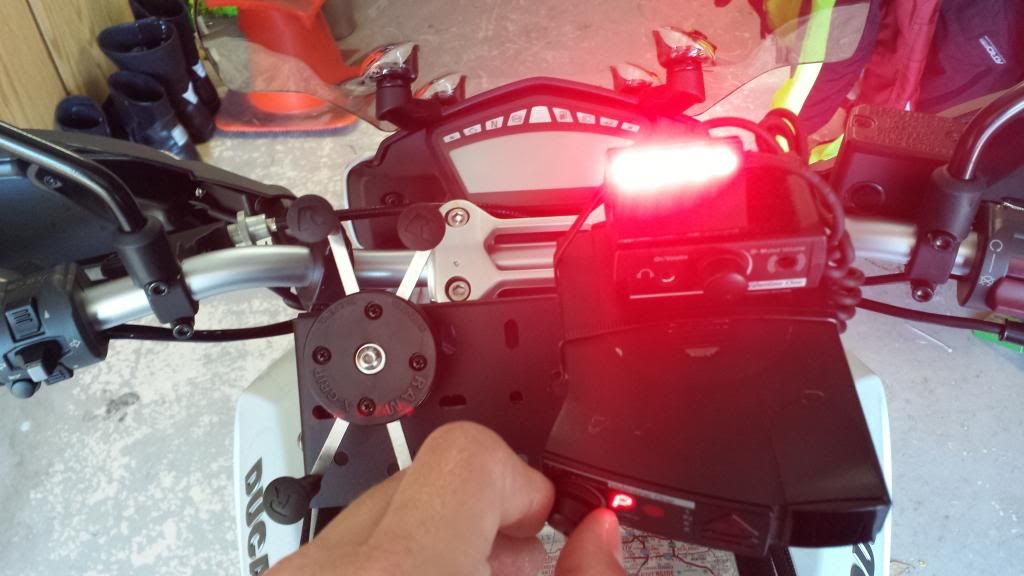 [/IMG]
[IMG]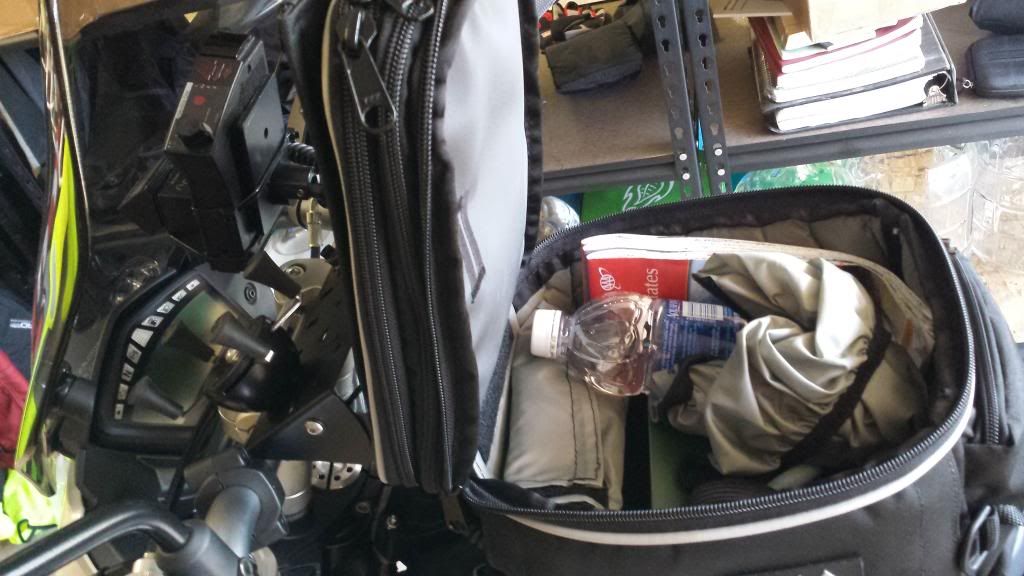 [/IMG]
[IMG]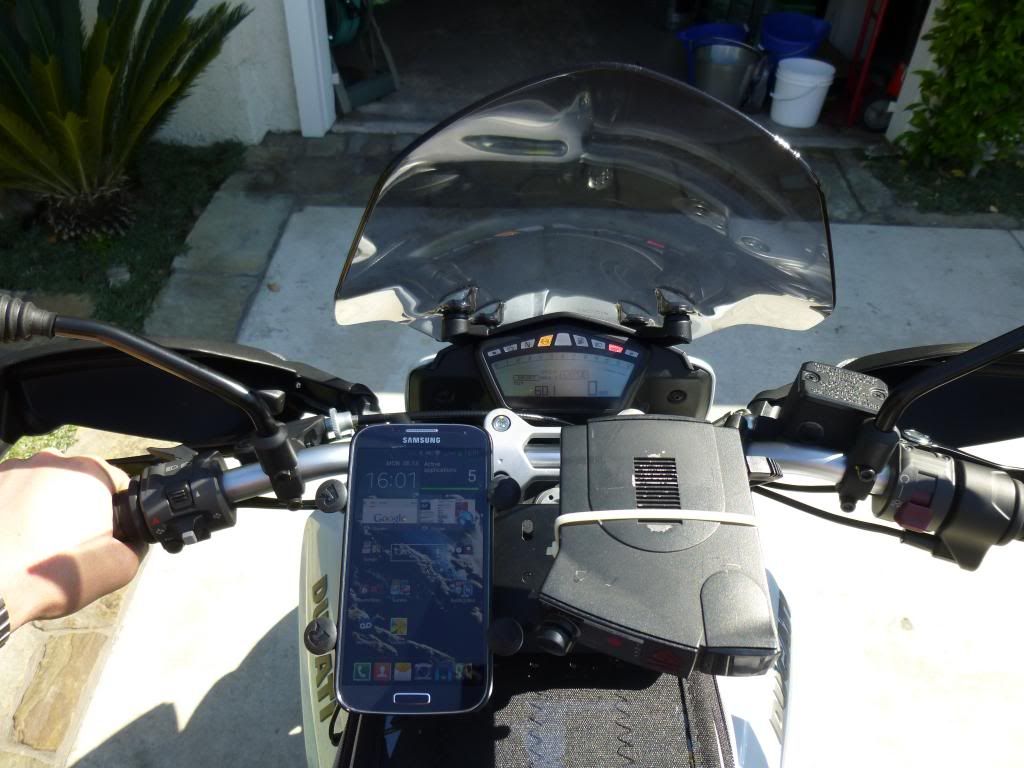 [/IMG]
[IMG]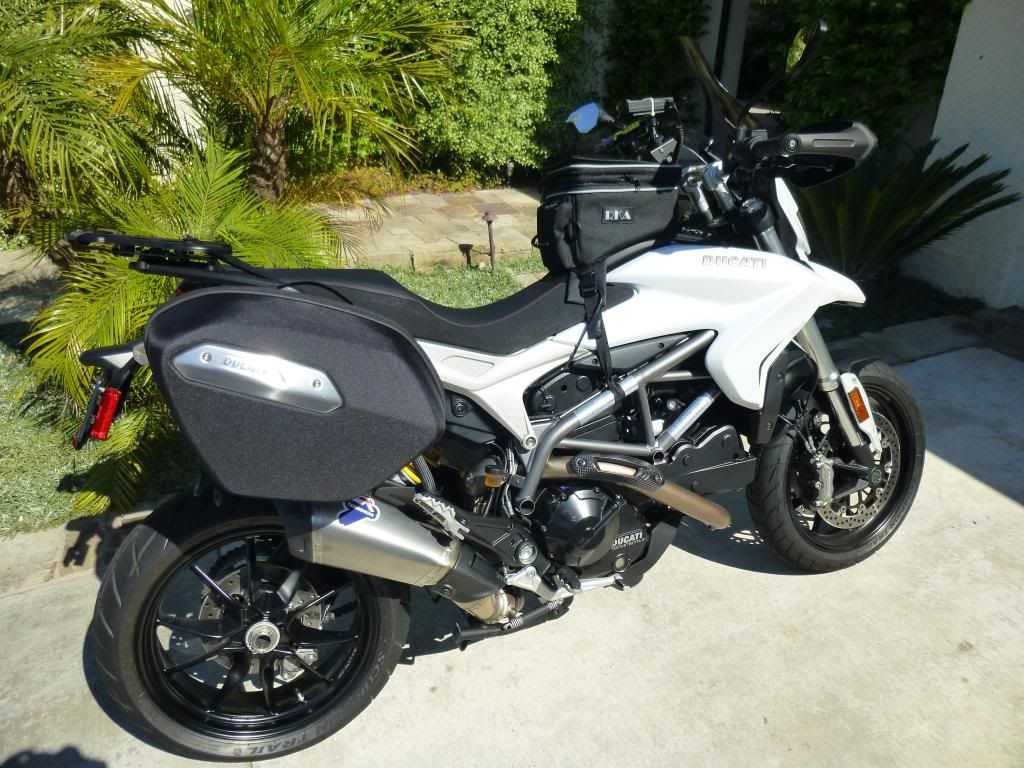 [/IMG]