Finally got around to getting some pictures up loaded so you can see what I have done.
GPS Is a Garmin Montana, the Mount came from Gadget Guy and he was a big help figureing out the details for this install on this bike which was a first.
His Link
Ducati_Hyperstrada_2013
IN WB fashon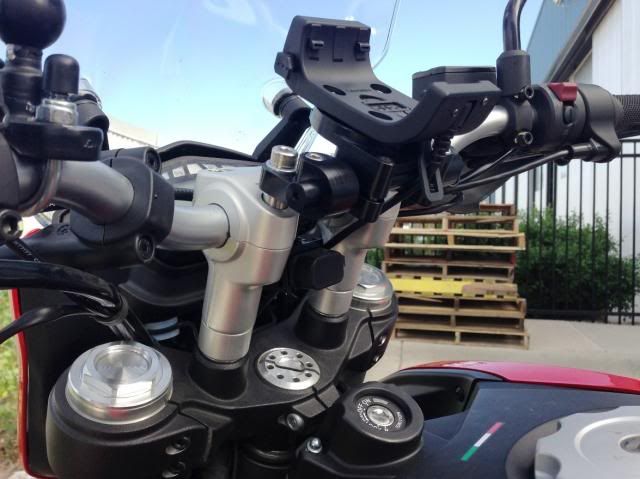 also while I was at it I wired in a USB charging port for my Apple Products never to run aout of juice on the road again!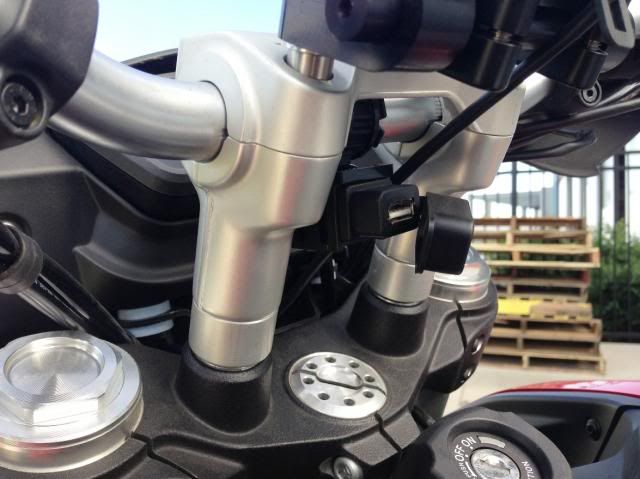 This is a 3BR Powersports prouduct
3brpowersports