The optional Ducati top case has a zipper opening just like the side cases which I don't like. So, I ordered the BMW Vario top case which is adjustable for volume from 30-35 liters which I like. The Vario Top Case set for BMW R1200GS comes complete with case, rack, lockset & support arm.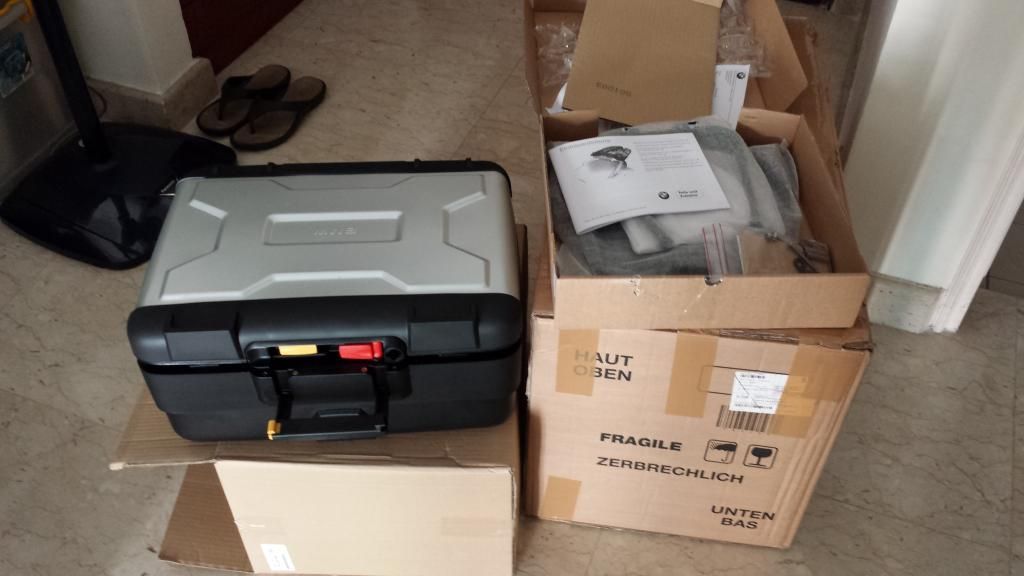 The support arm does not fit on the Strada so I had to fabricate one.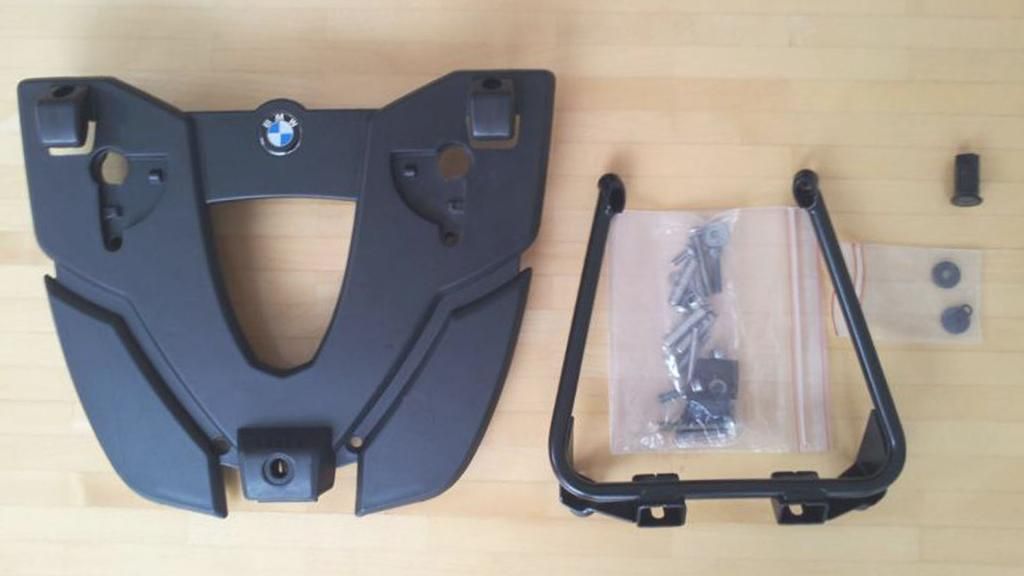 I had to remove the rack carrier from the Strada to fabricate the new support arm. Bought 1 meter of 16mm aluminum pipe tubing. Using a portable pipe bender, I bend the tubing into the shape I want. Use 12mm aluminum tubing as spacers and longer M8 bolts, I clamped the tubing onto the spacers. I think a photo here will explain better what I did.
With clamps in place, I brought it to a welding shop to have it welded. Times like this, I wish I have the skill to do it myself.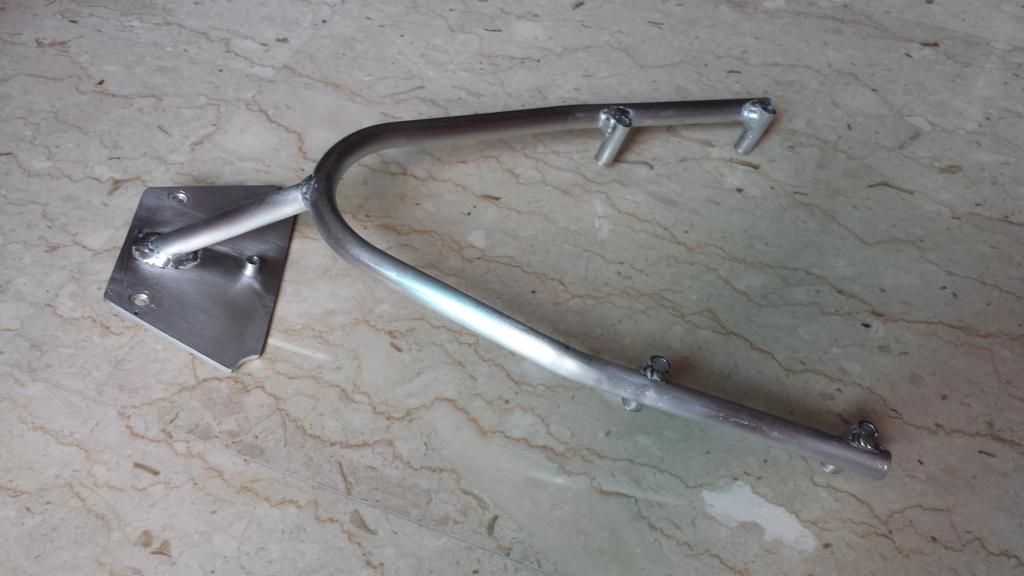 Again, photos explain better what I did. The following photos show how the arm fits on the Strada rack carrier.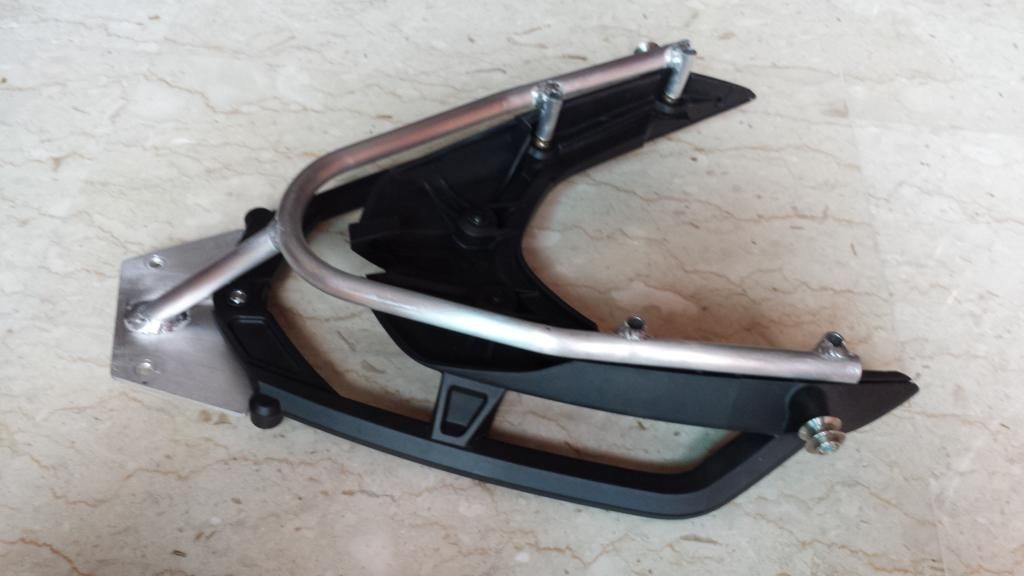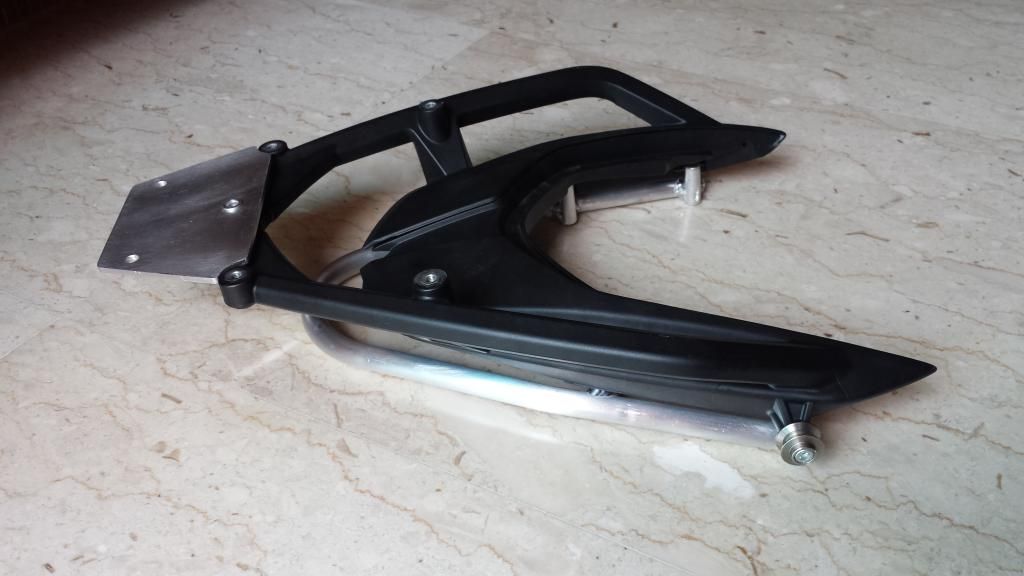 Cut a piece of 4mm thick aluminum plate to secure the rack in place.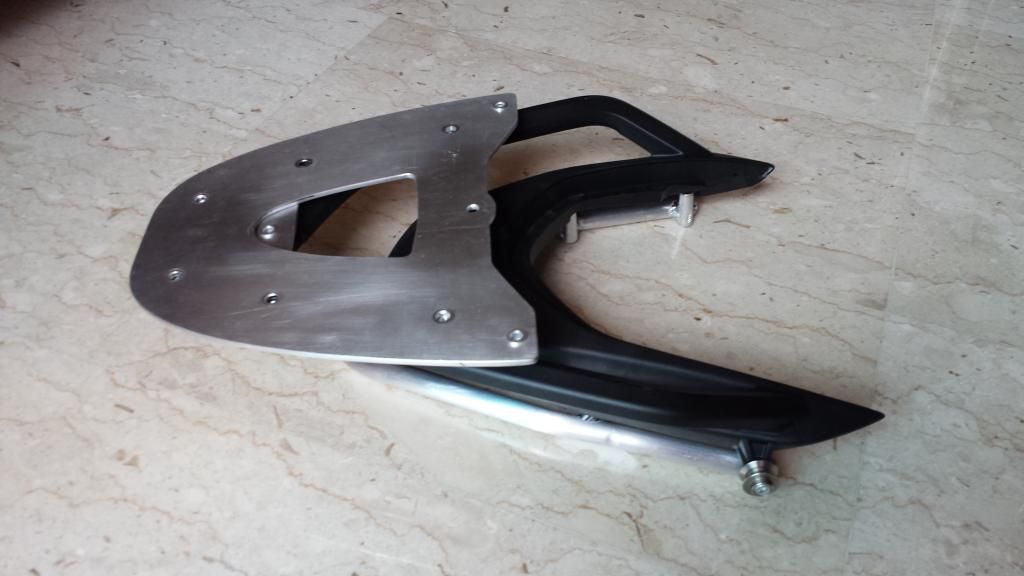 Will post more pictures when I have the rack installed on the bike...