The weather was atrocious, my mate was very under prepared kit wise and to be fair my gore tex suit struggled to keep me dry. We cut the trip short and basically skipped day 2 and a lot of 3. some great roads despite the weather, will probably revisit next year with a bit more research on routes.
Anyway, a couple of pics, i didn't take too many apart from in the brief breaks in the torrential rain...
Up in the clouds in the Brecon Beacons, very windy switchbacks, fantastic road but plenty of sheep about!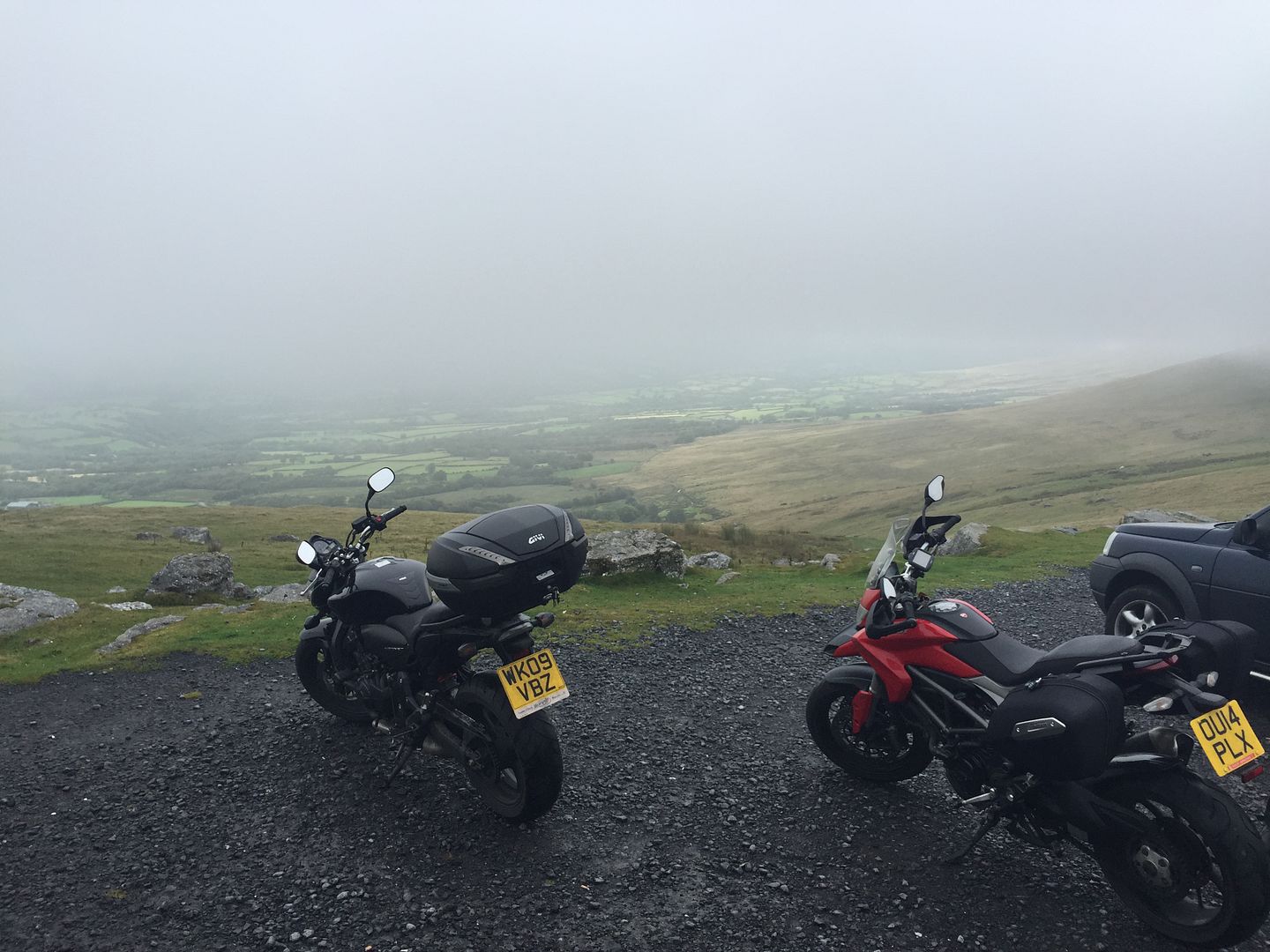 Pembrokeshire coast, lovely smooth sweeping twisties.
Elan Valley, this was 20 miles of mostly single track road which made for the best ride I've ever had on this bike, it couldn't have been better suited. As I approached the the top of one hill there was a guy sat next to his bicycle holding his hand to one ear and giving me the thumbs up with his other. put such a grin on my face!