On through the clouds and rain to Cumberland Pass without incident but the cold was starting to soak in. As I recall the bike indicated temperatures in the upper 40F and being wet it was starting to wain on us.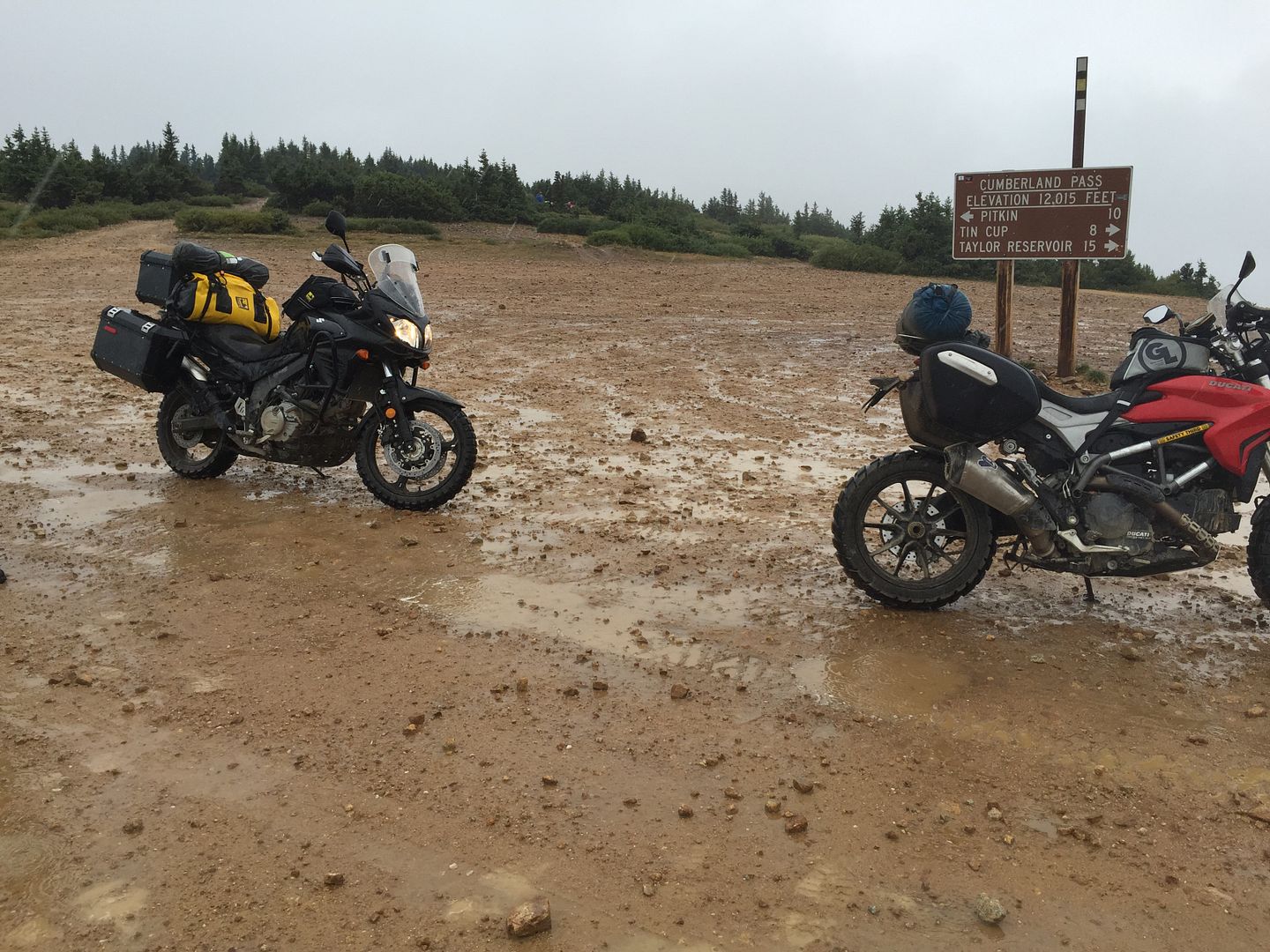 Hoping to gain some temperatures by losing altitude we continued on toward Tin Cup, verified the route against the map left Tin Cup and missed the turn having to back track a little. The route turns and follows NF-725 and we blew past it not paying attention.
They have been doing some logging in that area and were in the processes of reworking the road. Work had stopped due to the rain and wet conditions being half plowed. The road was a mess 3Ē of wet loose soil on top of a hard packed surface and we did a lot of paddling for the next hour until we got passed it and back onto Pass Creek road.
At that point we were done and beat feet to Buena Vista for some much needed substance! I had no problem with the freeze dried food we had been existing on for the last few days but I was always hungry! Always Hungry!!!! It was then that we decided we were done, after checking the weather forecast which indicating more of the same for the next 3 days we checked out of the CoBDR for this year and jetted back to Denver in the rain. Did over 800 miles in 3 days and I averaged 64MPG.