A wise man has said that the Ducati Panigale is fine representation of and Italian Supermodel. If that is true then the Ducati Hyperstrada is the tomboy half sister of an Italian Supermodel! A fun easy free-spirited lady game for anything.....
We set out to accomplish the CoBDR last fall with all the eagerness we possessed and so we did and our chosen steeds were up to the tasks!
The two beasts
Camodogs Wee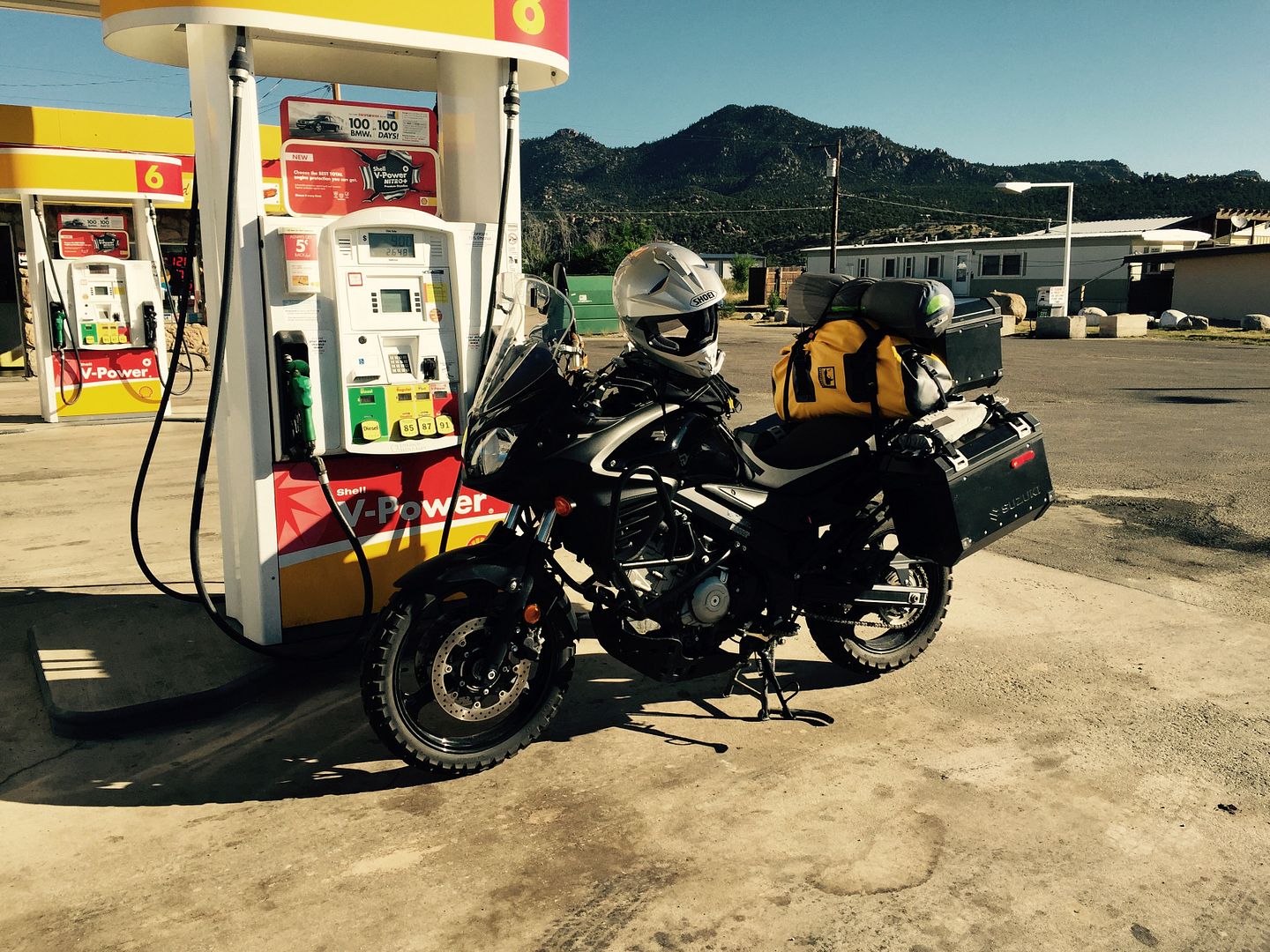 My Strada
Departed Denver on day one at 6 am sharp, heading south on the tarmac with the intentions of making it to Dolores and finding a spot to camp for the night. I25 south to C-Springs up 24 to Woodland Park. On to 285 and south to 50, to Gunnison, Montrose Ouray to Durango where we had a late lunch in the mid afternoon. Then proceeded 160 to 124 to Dolores where we topped off the bikes and looked around the town for our exit.