Just returned back last night. I am happy to report that the trip went well and the bike performed fantastically. We had great weather and met some really terrific people. We actually passed another Hyper on the dirt going the opposite direction, unfortunately they did not stop.
We ended up going a little farther than planned. About 4000 miles 350 of which were in dirt. My friends were on a BMW F800 GS and a Triumph Tiger 800. The dirt roads were well maintained and the Hyper was really at no noticeable disadvantage. We were cruising at 50-65 mph in the dirt. Sadly (for enthusiasts) it looks like they are going to pave another 80 miles this year.
The only issue I did have was the kickstand kill switch started acting up and killing the bike randomly. I think the extra load (75lbs) from the luggage may have tweaked the kickstand. We simply unbolted the switch and ziptied it out of the way.
Average fuel consumption was in the low 40's, not bad considering the extra weight and our average cruising speed (80 mph on pavement). Both tires are pretty well shot. The Pirelli Rally STR in the rear worked well although it did square off very heavily. The TKC80 in the front wore in a really strange way and although it still has usable tread I think I will replace it as well.
Right after crossing the Saint Laurence river
After romping around under the power lines next to the highway in Quebec
At the end of the first dirt section looking at Lac (Lake) Manicouagan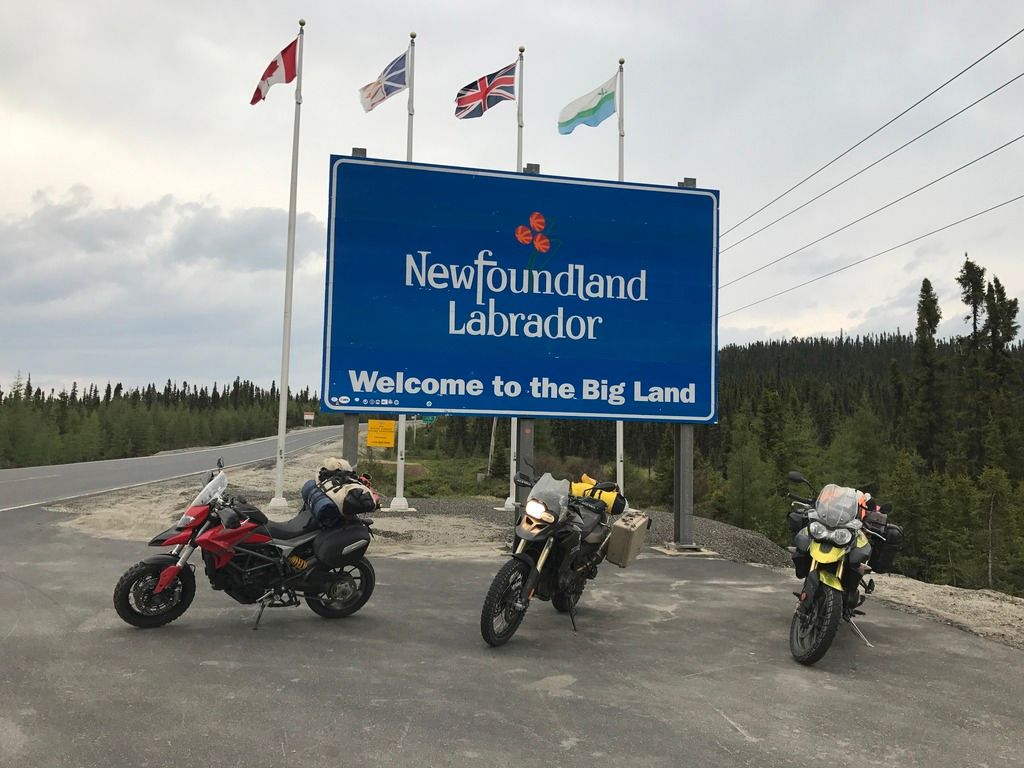 Entering Labrador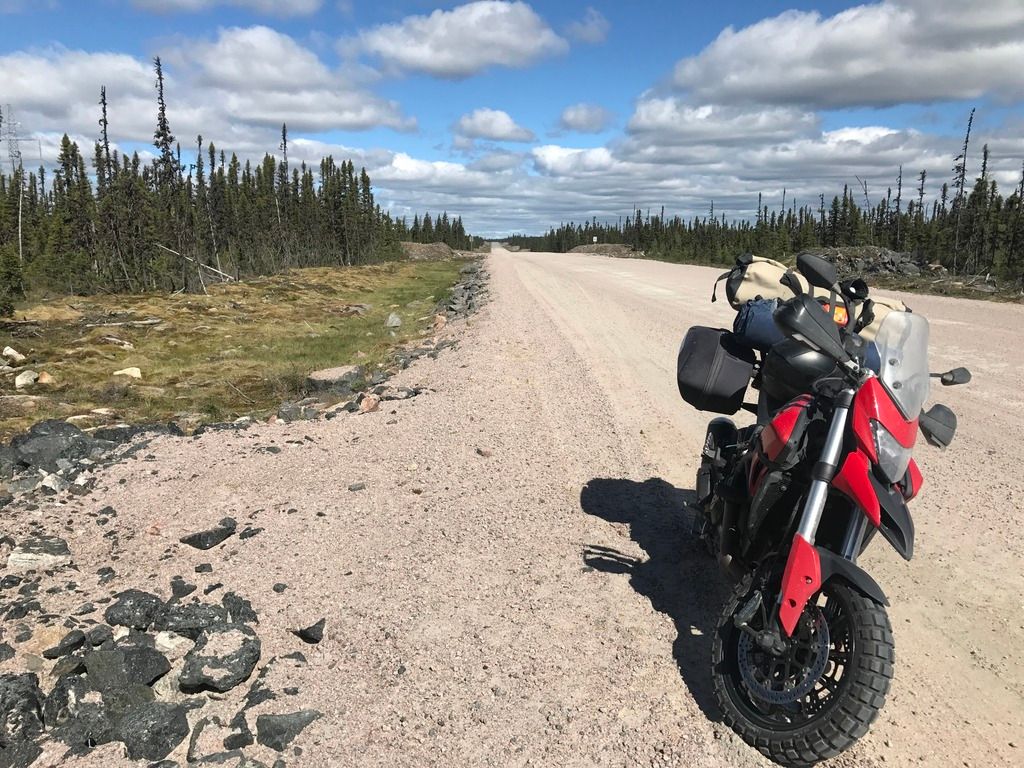 Somewhere in the middle on the longest stretch of dirt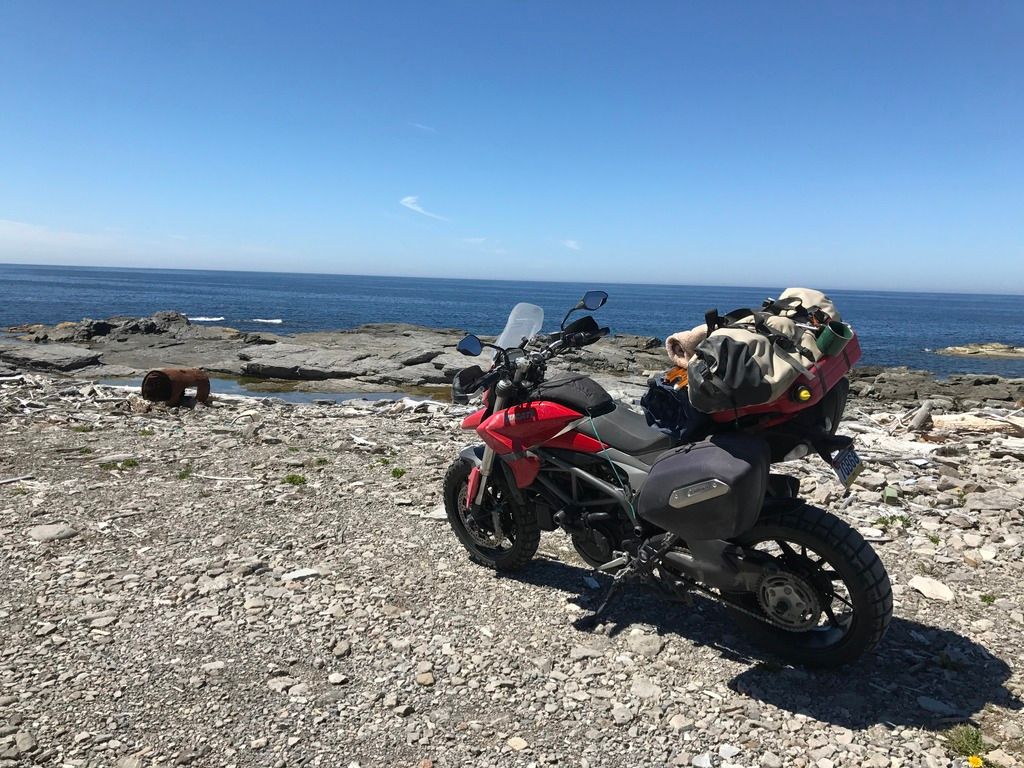 On a stone road on the coast of Newfoundland
On the giant ferry to Nova Scotia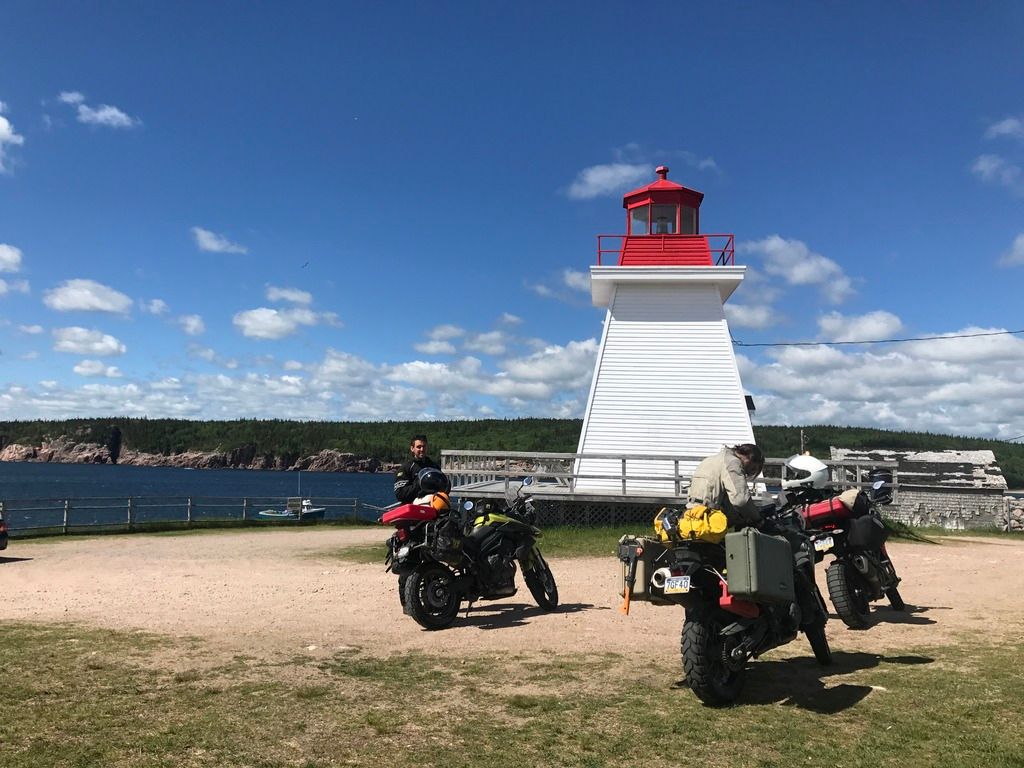 On the Cabot Trail in Nova Scotia, really nice curvy road, finally got the bike properly leaned over.